Liverpool RTC
Introducing Nearpod with iPad
Introducing Nearpod with iPad
During our INSET Day, staff were introduced to the interactive features of Nearpod on iPad.
The Collaborative Board feature and Interactive Polls were a popular choice for student engagement.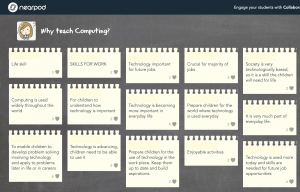 Our pupils have been enjoying using the collaborative boards and polls in lessons as part of their work on the Olive Jeffers book, ' Here we are'.